Augusts 1, 2023
Dan Burks worked as a manufacturing executive at a number of printing companies, including Lane Press. As Lane President Philip Drumheller expresses in this Printing Impressions article, we were fortunate to have known and worked with Dan. He left a lasting impact on our team and on our manufacturing process. He was one of a kind. 
Source: Printing Impressions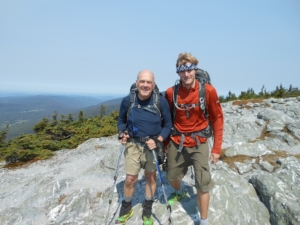 Daniel (Dan) Burks, veteran of the print industry, passed away on July 8, 2023, at age 80, from esophageal cancer. He is survived by his wife of 50 years, Jean, his son Charlie, daughter-in-law Morgan, and granddaughter (with another grandchild on the way).
Dan worked in high-level manufacturing-management positions in the print industry for over 30 years. Early in his career, he held management positions at Diversified Printing Corporation and Brown Printing Company. He ascended to executive-level roles in manufacturing and general management with tenures at North American Directory Corporation, Arcata Graphics, American Signature, Quebecor Printing/Quebecor World, and Lane Press.
Those who worked with Dan at any of the above esteemed printing companies are familiar with his style: determined and uncompromising, yet collaborative and empowering. He achieved this delicate and rare balance by setting crystal-clear objectives and knowing how to structure and motivate large teams to reach them.