July 2023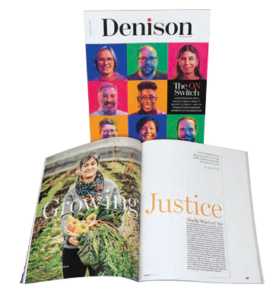 The Printing Industries of New England (PINE) has again recognized Lane Press for printing excellence. Lane is the proud recipient of six awards in the 2023 PINE Awards of Excellence competition.
In this prestigious regional competition, a panel of national printing experts judge work on the basis of technical quality and print execution. We share the honor of these awards with our customers, who create exceptional publications and entrust us with their print production.
Lane Press won three Pinnacle Awards, given to the most outstanding entry in each category, for Denison Magazine, Edible Hudson Valley, and InPickleball Magazine. Additionally, we won three Honorable Mention Awards, a second-place honor, for Luckbox, Wine & Country Life, and New England Living.