December 3, 2021
The United State Postal Service has released its final 2021 Mailing Promotions Calendar. These programs provide mailers with incentives and discounts to use technologies in their mailings that can increase customer engagement and drive response rates. The techniques highlighted in this year's promotions include the use dynamic color, new print techniques, mobile technology, omnichannel experiences, and the integration of emerging technologies. The 2021 Promotions:
Tactile, Sensory & Integrative Mailpiece Engagement
Emerging and Advanced Technology
Mobile Shopping
Earned Value Reply Mail
Personalized Color Transpromo
Informed Delivery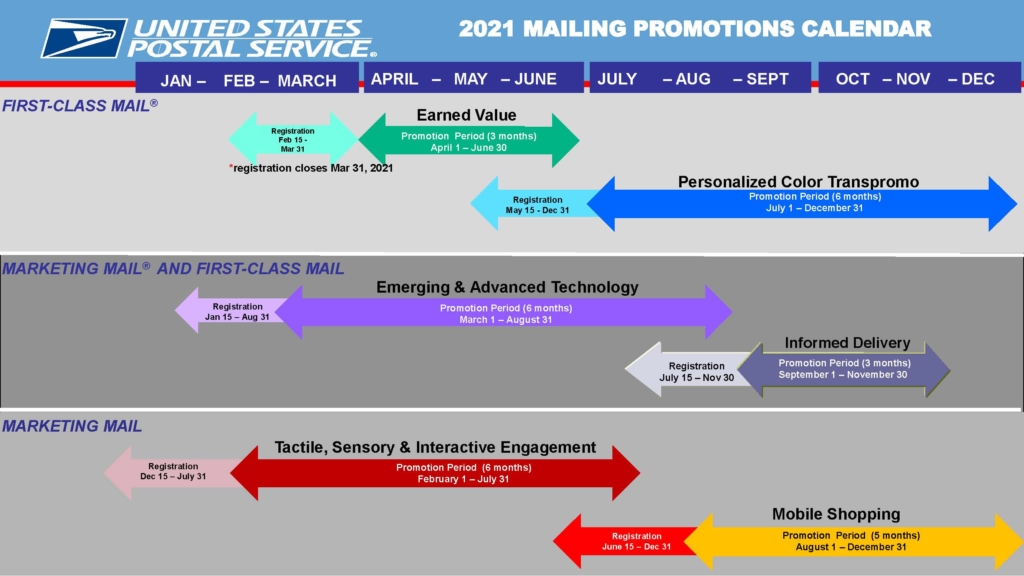 See detailed information, including requirements, for each promotion. And see the final calendar with registration and program dates.