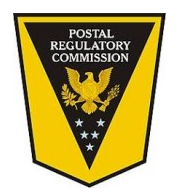 February 4, 2021
The Postal Regulatory Commission's Annual Report to the President and Congress was released last week (Jan. 26, 2021). In it, the PRC delivered its mandated 10-year review of the current system for regulating rates and classes for Market Dominant products – that system having been established by the Postal Accountability and Enhancement Act of 2006 (PAEA). The PAEA stipulates that if, upon review, the PRC finds the Act's objectives are not being met, it has the authority to either propose rules that modify the system or adopt an alternative system to achieve the objectives.
After a lengthy, years-long review, the PRC did indeed determine the objectives were not being met (including that the ratemaking system had not increased pricing efficiency and the USPS had not achieved medium- and long-term financial stability measures) and therefore adopted rules to modify the system for regulating rates and classes for Market Dominant products. The modification gives the US Postal Service (USPS) additional ratemaking authority.
Specifically, the final rules:
modify the existing price cap to provide additional Market Dominant rate adjustment authority to permit the USPS to generate additional revenue to cover two costs outside of its control: retirement amortization payments and consequences of mail density declines.
provide additional rate authority for noncompensatory mail classes (underwater products) of 2 percentage points per class per fiscal year that the USPS may use at its discretion.
prohibit the USPS from reducing rates for non-compensatory products and require product-level rate increases for each non-compensatory product in a compensatory mail class by a minimum of 2 percentage points above the percentage increase for the class.
implement new requirements for workshare discounts to phase out two practices impeding pricing efficiency: workshare discounts that are set either substantially above or substantially below avoided costs.
It's premature to say whether the USPS will utilize this additional authority to raise rates again in 2021 (in addition to the January increase that just took effect). Early assessments of the rules suggest the USPS could increase Marketing Mail by 5.6 percent and Periodicals by 7 percent should they decide to utilize the additional rate authority (and specifically, the entirety of it), but currently there are no indications this will happen. The PRC's Annual Compliance Determination Report will be released in March or April, and that may provide an opportunity for the PRC to announce a rate increase (with 90-days' notice) if they decide to pursue one.
In the meantime, a group of mailing associations (Alliance of Nonprofit Mailers, Association for Postal Commerce, American Catalog Mailers Association, and Association of Magazine Media) are challenging the PRC's final rules with regard to changing the rate setting authority in a combined Court of Appeals petition. As a business that relies on the USPS, you may choose to express any concerns to your congressional representatives.
As your magazine mailer, we will continue to keep tabs on this and alert you of further announcements.