Steve Davis, President of Kantar Media SRDS, and Jim Elliott, President of the James G. Elliott Co., Inc. recently have been delivering presentations to media executives about research their companies conduct each year: The Study of Media Planning & Buying. One component of the study addresses programmatic digital ad buying. There was great interest in this topic at the AM&P Annual Meeting, the ABM Summit, and the AABP Annual Meeting this year, so we asked Steve and Jim to tell us more. What exactly is programmatic ad buying and what potential does it have for small and medium-size publishers? Here's an interview in which Jim asks—and Steve answers—the questions we think publishers everywhere are asking.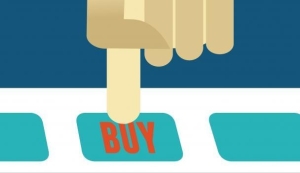 JGE: Steve, what is Programmatic Buying?
SD: Programmatic is data-driven buying and selling of advertising using automation. It utilizes various technologies that effectively replace some human-based methods. The computers do the drudge work and free people to add value by customizing proposals. Innovations in this area are replacing repetitive workflow while making advertising more efficient and effective.
The overall term, "programmatic," is used to describe multiple types of data-driven automation, including Real-Time Bidding (RTB), Private Marketplace (PMP), and Automated Guaranteed (AG, also known as Programmatic Direct). I trust we'll get in these in more detail.
JGE: Yes, we will. For now, why should publishers care about programmatic?
SD: Publishers should care because most have digital operations that are affected now or will be soon. Buyers and sellers are adopting programmatic technologies rapidly, and publishers need to develop strategies to participate and prosper, or they risk getting left behind. Programmatic buying of print ads is not so far along yet, but it is coming.
JGE: Just how big is this?
SD: Well, more than $10B in 2014, or 45% of digital advertising in the U.S. ad market was bought and sold programmatically. By 2016, programmatic is expected to grow to $20B, or 63% of a total growing ad market. You can find programmatic being applied to fields as diverse as mobile media, broadcast radio, cable and satellite TV, and even out-of-home advertising.
American Express digital RFPs are 100% programmatic; so for example, if you want to run American Express ads, you must offer programmatic ad buying.
JGE: What about print?
SD: Some publishers are already finding ways to take advantage of these technologies to bring programmatic buying to their print properties, in addition to their digital ones. As we've heard a lot about recently, Time Inc. now makes print magazine audiences available to advertisers using its new programmatic print buying option.
According to a Folio:'s piece on the subject, How Time Inc.'s Print Programmatic Works, Time Inc.'s ad partners want a more efficient ad-buying process that covers both digital and print. So, Time Inc. has delivered:
Time Inc. is offering automated print buying through a partnership with MediaMath, a digital marketing technology firm. It includes audience segments such as women, men, lifestyle, luxury, business/finance and rapid scale (a segment that includes the weeklies and quicker brand messaging to 10-89 million readers). Segment sizes range from 5 million to 89 million readers and cut across 18 of Time Inc.'s brands.
Target, which has already been using Time Inc.'s digital programmatic marketplace, Global Exchange, for digital ad buying, is the first brand to use the platform to purchase print ads across several titles.
Target opted for the rapid scale segment, which, depending on the audience level they purchase, could include People, Entertainment Weekly, Time, and Sports Illustrated.
JGE: Many publishers I talk with feel that programmatic's real-time buying (RTB) auctions have been destructive because RTB takes salespeople out of the interaction. Digital marketers have dumped huge amounts of inventory into systems (exchanges or networks) accessible by automated buying programs. Publishers have found that the proliferation of cheap impressions can make it difficult or impossible to sell their premium inventory because buyers are becoming accustomed to the low rates they have been getting. Because it is costing them money, publishers ask, "How can programmatic be a good thing?"
SD: True, programmatic began as data-driven buying and selling using automation in a real-time auction (known as Real-Time Bidding or RTB). Buyers bid for each impression, and what was available was often only remnant inventory. It was like when the stock market first became automated, or Priceline with the travel industry in 2000. Way back in 2012, RTB was the only way to buy programmatically. However, by 2016, RTB will be less than half of all programmatic buying as new approaches like Private Marketplace and Automated Guaranteed replace it. In other words, RTB went from 100% to less than 50% of the market in just 4 years; the market is changing that fast.
JGE: How do some of these new approaches work, and are they better for publishers?
SD: The two most important are Private Marketplace and Automated Guaranteed. Private Marketplace (PMP) is data-driven selling through an auction, where the buyer is purchasing an impression with the right type of end-user (meaning someone with the right target demographics, location, etc.). But it's also an arrangement between media brands and approved advertisers who both know each other. In other words, the parties are not anonymous as they would be in RTB. This can reduce potentially embarrassing ad placements next to content or other advertisers that would be problematic.
The fastest growing segment is Automated Guaranteed (AG), which is the automated sale of reserved ad inventory between a buyer and seller. These are known, negotiated deals. The publisher places and sets the price of its ad inventory on a platform where buyers go in and purchase it directly. Buyers can purchase from several publishers more transparently, and the publisher keeps control over pricing, which is usually higher than RTB or private marketplace.
AG is also a more technological and streamlined version of the direct sales process, with additional layers of data to help advertisers get their ads in front of the right target audience. An example of an additional layer of data is behavioral-based data. Here's an example of behavioral-based data at work: BizRate.com tracks the behaviors of visitors to their site and, based on the products they buy or the editorial they read, can identify them to great detail—say as parents. BizRate.com then sells a "parents package" to their advertisers. The result: these identified parents visiting BizRate will see parenting-related advertisements on the site pages they view. This is fully automated; it doesn't require manual intervention or ad placement on specific editorial.
JGE: Our two companies jointly conduct the annual Study of Media Planning and Buying. This year, we sent the online survey to people actively involved in planning and buying advertising, and we received 379 responses. These responses were very consistent with last year's study. For you, what were some of the most striking results touching on programmatic?
SD: Most media professionals know about programmatic buying, and a growing majority is involved in it. Here's what we learned:
92% of planners/buyers are familiar with programmatic buying at some level.
67% are involved with programmatic buying at some level.
20% rate their involvement as extremely or very involved now.
84% expected that programmatic would be part of their 2015 digital budget.
55% expected that at least 15% of their 2015 digital budget would be bought programmatically.
JGE: How is Kantar Media's SRDS.com addressing programmatic?
SD: SRDS.com is an information resource and a multimedia planning platform. Many long-time print publishers first became familiar with the printed directories of Standard Rate and Data Service, where media planners and buyers would research print advertising opportunities. Now Kantar Media SRDS.com delivers information on all types of ad opportunities: print, broadcast direct marketing, and digital. We help planners and buyers figure out what's available and how to buy it, and we add services and partnerships to make buying programmatically easier. Our database contains over 20,000 websites that accept direct advertising, and over 150 digital ad networks. We have added information from 8 programmatic partners offering more than 8,500 programmatic inventory products from over 1,100 media brands.
JGE: How can small to medium-sized publishers get started down the path to programmatic selling? What resources do you offer them?
SD: Here are a few resources Kantar Media offers that publishers can use to deepen their understanding of programmatic and where things are headed:
. . . . .
Join us on Twitter and LinkedIn to share your thoughts & opinions.