When we enter printing awards competitions, we expect to come away with a couple of wins. Our folks are just that good, and it's simply a standard to which we hold ourselves.
But the 2018 Awards of Excellence from the Printing Industries of New England (PINE) has driven us into uncharted territory. This year, Lane Press received 11 awards, more than we've won in a single awards competition. Of these honors, eight are for publications for which we haven't previously won awards – and one is for a print project being recognized for the third year in a row.

(Left to right) Lane's Bindery Manager John Ploof, Marketing Specialist Steve Marshall, and Pressroom Supervisor Ted Lavallee pose with PINE's Chairman of the Board Mike Peluso and one of three Pinnacle crystals.
For this competition, a panel of national printing experts evaluated and judged more than 365 printed projects for their quality of print production and difficulty of execution. As always, we are proud to share these honors with the publishers who trust us to produce their excellent publications.
At the recent 2018 PINE Awards of Excellence gala event in Worcester, MA, we were humbled to receive the following honors:
Pinnacle Awards, First Place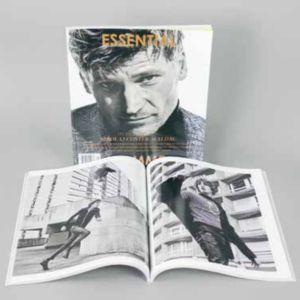 Essential Homme
Summer 2017
Published by Essential Publications U.S. LLC
Category: Magazine: Fashion/Pop Culture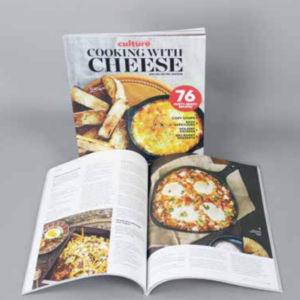 Culture
Cooking with Cheese
Published by Cheesetoast, Inc.
Category: Web Press Printing, Uncoated Paper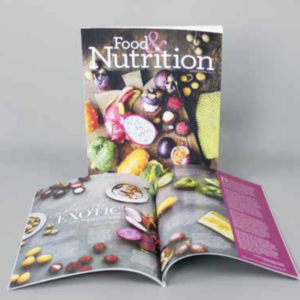 Food & Nutrition
March/April 2017
Published by the Academy of Nutrition & Dietetics
Category: Web Press Printing, Coated Paper
Awards of Recognition, Second Place
New England Home
July/August 2017
Published by New England Home LLC
Category: Magazine: Architectural/Art/Travel/Other
Couture Flowers
Fall-Winter 2017-2018
Published by Notre Monde Media Group, LLC
Category: Magazine: Fashion/Pop Culture
Grace Ormonde Wedding Style
Fall/Winter 2017
Published by Elegant Publishing
Category: Magazine: Fashion/Pop Culture
Maine.
December 2017
Published by the Maine Media Collective, LLC
Category: Web Press Printing, Coated Paper
Equestrian Living
February/March 2017
Published by Wynnwood Media
Category: Web Press Printing, Coated Paper
Awards of Merit, Third Place
Shavuos with Mehadrin
2017
Published by Newko Kosher, Inc
Category: Catalog: Product, 4 colors or more
Adirondack Life
2017 Photography Issue
Published by Adirondack Life, Inc
Category: Web Press Printing, Coated Paper
New England Fishing
2017 Annual
Published by Lighthouse Media Solutions
Category: Web Press Printing, Coated Paper