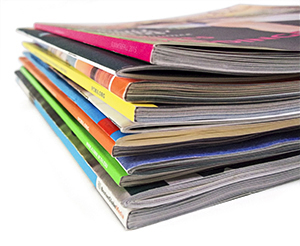 For all of you Periodicals mailers out there, it is that time of year again: time to file your Statement of Ownership (Form 3526) with the United States Postal Service (USPS). The USPS requires publishers to file this form every year, one for each authorized Periodical publication. The completed statement is due by October 1, 2017 and must be filed at the post office serving the publisher's offices (its "originating office").
This form is not required for publications that mail at other classes, such as Marketing Mail, Package Service, and First Class, nor is it required for publications currently mailing as Periodicals Pending.
The form calls for information about the ownership and management of the publication, as well as circulation. The circulation piece requires information for the issue of the publication closest to the filing date, as well as an average for all the issues for the year.
Aside from filing the statement of ownership by October 1, the information on the completed form must also appear in the first issue subsequent to filing. There are no regulations regarding the size or format of this published information as long as it is legible and complete.
If you are unable to meet the filing deadline of October 1, we recommend that you contact the post office serving your publishing offices and notify them of the reason for the delay and the date by which you estimate you will submit the completed form.
Note, there are two versions of Form 3526: