December 3, 2015
Yes, it's true: The United States Postal Service's (USPS) leadership has publicly stated that it will not raise postal rates for market-dominant products (First-Class, Standard, Periodicals, and Package Services) in 2016.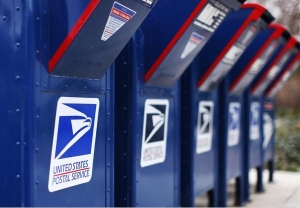 What could be better? How about a potential overall price decrease for these rates? Believe it or not, the potential is real.
The 2014 exigent surcharge is set to expire when the USPS collects a total of $3.957 billion in surcharge contribution. The tally currently stands at $3.520 billion and is expected to reach its target by early April 2016. When the revenue goal is reached, the USPS will have to roll back prices to remove the 4.3% exigency surcharge.
While the USPS filed an appeal in August to make the exigent rate permanent, there is currently no indication that it will put any more effort toward fighting its expiration.
The USPS is required to file for pricing changes at least 45 days ahead of their implementation date, so we will hear confirmation of changes well before they occur.
Keep in mind that the USPS will raise rates on Shipping Services in January 2016. This is parcel mailing (Parcel Select, Parcel Post, etc), where the USPS is trying to compete with FedEx and UPS. These rates will go up by an average of 9.5 percent.
USPS Chief Marketing & Sales Officer Jim Cochrane says the USPS hopes to propose a simplification of its postal pricing structure, possibly in conjunction with a 2016 price filing that would take effect in January 2017. Simple (and predictable) would be a welcome relief to all, the USPS included.