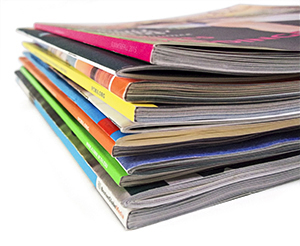 For all of you Periodicals mailers out there, it is that time of year again: time to file your Statement of Ownership with the United States Postal Service (USPS). The USPS requires publishers to file this form each year, for each authorized Periodical publication. The completed statement is due by October 1, 2016 and must be filed at the post office serving the publisher's offices (its "originating office").
This form is not required for publications that mail at other classes, such as Standard, Package Service, or First Class, nor is it required for publications currently mailing as Periodicals Pending.
The form calls for information about the ownership and management of the publication, as well as circulation. The circulation piece requires information for the issue of the publication closest to the filing date, as well as an average for all the issues for the year.
Aside from filing the statement of ownership by October 1, the information on the completed form must also appear in the first issue subsequent to filing. There are no regulations regarding the size or format of this published information as long as it is legible and complete.
If you are unable to meet the filing deadline of October 1, we recommend that you contact the post office serving your publishing offices and notify them of the reason for the delay and the date by which you estimate you will submit the completed form.
Note, there are two versions of Form 3526:
Postal Assessments Coming

In November 2016, the USPS will begin assessing Full-Service Intelligent Mail Barcode (IMb) mail to make sure it meets requirements. While most of this will be transparent to you, our customer, there is one area you should be aware of: If two of your mailers (say, Lane Press and another) are both using your same Mailer ID within a 45-day window, you will be in violation of requirements and may accrue additional postal charges. If you have concerns or questions, please contact your Customer Success Manager, and we'd be happy to help.